Food Grade CMC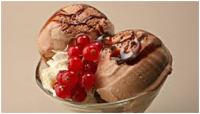 Food Grade CMC can be used in milk products, flouring products etc. because of its characteristic of toughness, stabilizing, thicking, emulsifying, mouth feel improving..

Packing:
25kg paper bag or other packing as clients request.

Storage:
Store in a cool, dry, clean, ventilated environment.
Food grade products should not be put together with toxic substance and harmful substance or substance with peculiar smell during transportation and storage.
Since the date of production, a preservation period should not exceed 3 years for the industrial product and 2 year for the product for pharmaceutical and food grade.
The products should be prevented from water and package bag damaging during transportation.
We can produce food grade Sodium Carboxy methyl Cellulose with high purity, very high viscosity according to the customer's requirements. For more information, please download the specification of Sodium Carboxy methyl Cellulose for Food Grade.
Inquiry