Poly Anionic Cellulose (PAC)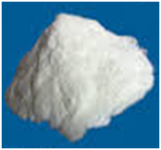 Application:
Polyanionic cellulose can be used in drilling / completion drilling fluids, especially in salt water based drilling fluids, seawater based drilling fluids and saturated-brine drilling fluids, can reduce filtration very well; because of its property of good solubility in water, excellent performance of salt-resistance and reduce filtration loss.

Packing:
25 kg in paper bags, or other packing as client's request

Storage:
Store in a cool, dry, clean, ventilated space.
The product for pharmaceutical and food grade should not be put together with toxic substance and harmful substance or substance with peculiar smell during transportation and storage.
Since the date of production, a preservation period should not exceed 3 years for the industrial product and 2 year for the product for pharmaceutical and food grade.
The products should be prevented from water and package bag damaging during transportation.
Inquiry