Pharma Grade CMC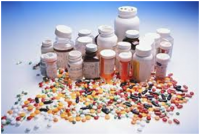 When Carboxy methyl Cellulose added into medicine table or gain as adhesive and disintegrant, the medicine will be easily processed into some shape and it is the medicines to digestion and absorption, Sodium Carboxy methyl Cellulose can also be used in ointment as dispersant and humectant, and in some syrup, etc., used as suspending agent, emulsifier, stabilizer and so on.

Packing:
25 kg. paper bag with inside LDPE liner, or other packing as per client's requirement.
Storage:
Store in a cool, dry, clean, ventilated environment.
Since production date, a preservation period should not exceed 3 years for the industrial product.
The products should be prevented from water and package bag damaging during transportation.
We can produce Sodium Carboxy methyl Cellulose with high purity, very high viscosity according to the customer's requirements. For more information, please feel free to contact us...
Inquiry